Open banking offers a variety of benefits for customers, such as greater openness as well as  awareness of account activity. Using the tool alongside business intelligence solutions therefore makes finance management and adjustment easier.
Using open banking API (Application Programming Interfaces) thus creates a new level of convenience and data protection for business customers.
This feature is currently unavailable within SunSystems. However, Sysynkt introduces this functionality. Sysynkt is an innovative new cloud-based Extended Financial Management System (XFMS) which utilises modern technology and supercharges your SunSystems.
BDI is running a series of free webinars to demonstrate key Sysynkt features in more detail, including open banking functionality. If you would like to learn more about how open banking works and how you can introduce it to your organisation's SunSystems operations, then our webinar is the perfect solution for you. Free tickets are available now via Eventbrite.
Join the BDI mailing list
Keep up to date with the latest events, webinars, and product launches from BDI.
Sign Up
Open banking uses API technology to connect with your consumer banking and financial accounts. Third-party applications typically achieve this. This therefore provides the key benefit of allowing customers to view their financial data from multiple accounts in real-time.
In fact, the tool is more widespread than you may think, and you may already be using forms of it already without necessarily knowing. Examples include credit score services like Experian and ClearScore, which research the best options for credit cards and loans using your financial data.
Set up by the Competition and Markets Authority on behalf of the UK Government, open banking is designed to bring more competition and innovation to financial services.
In theory, open banking forces large, established banks to be more competitive with smaller and newer banks. Ideally, this results in lower costs, better technology, and better customer service. By relying on networks instead of centralisation, the tool can help financial services customers securely share their financial data with other financial institutions.
Another theory behind the tool is a greater level of control over finances. For organisations, using this tool provides the opportunity for users to access all of their data within a single network. Outgoings are easier to manage, as all accounts are visible in one place.
Whilst the concept of third-party involvement within banking processes can be intimidating, the process is very secure.
All providers must adhere to the strict rules of the Financial Conduct Authority (FCA) or European equivalent to provide these features to users. These rules protect the consumer from exploitation and data misuse. To access the full list of rules, visit the FCA's website.
Open banking uses rigorously tested software and security systems. As an added security measure, you will never be asked to give access to your bank login details or password to anyone other than your own bank or building society. This provides greater support and control against fraudulent activity, as your bank or building society will repay your money if any fraudulent payments are made. Furthermore, data-protection laws and the Financial Ombudsman Service protects your payments.
At all stages, you are in control of the open banking process. You choose when, and for how long, a provider has access to your data. All payments require approval before processing. A third-party application cannot make a payment without you approving it first.
Open Banking, therefore, provides a variety of benefits to your organisation and users. At the highest level, the tool allows users to maximise the potential of internet connectivity.
Using open banking with BDI
Whilst open banking offers a variety of benefits to individual users as well as businesses as a whole, SunSystems currently does not support this functionality. That's where Sysynkt comes in.
Sysynkt is an innovative new cloud-based Extended Financial Management Systems that will bring your SunSystems up-to-date by introducing modern technology. This includes cloud hosting and live open banking functionality.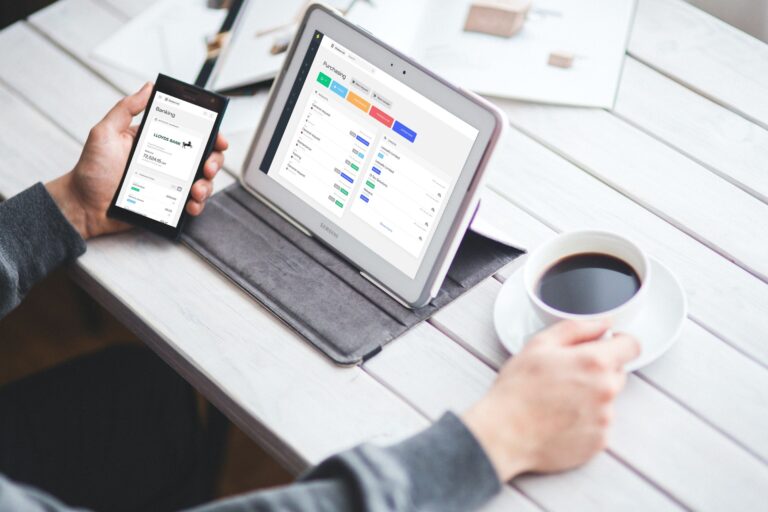 With Sysynkt, your organisation can link all of your bank accounts and cards from within the platform (which sits above SunSystems) to establish live banking feeds and eliminate the need to download statements. You can also receive notifications as soon as transactions hit your account.
Connect to your bank to pay suppliers, check balances, and perform reconciliations, all without needing to be in the office.
Sold on an SaaS basis with unlimited user licences, Sysynkt removes the traditional financial barrier that prevents many organisations from introducing an effective FMS solution to their processes. Now, every member of your team can take advantage of streamlined expenses claims and live bank reconciliations from any internet-connected device.
To see Sysynkt's open banking functionality in action, please join BDI for our free Open Banking webinar on Wednesday 25th of August. Tickets are available below:
Open banking is a secure way to give providers access to your financial information. This in turn provides a variety of benefits to your organisation, such as freeing up time your team would previously have spent on finance tasks.
Open banking makes supplier payments and team expenses easier. Whilst SunSystems in itself cannot support open banking, using Sysynkt opens up this possibility. Sysynkt is sold on a SAAS basis, allowing your organisation to choose the modules most relevant to your needs. We offer fair pricing, enabling any sized company to take advantage of the software. Furthermore, moving to Sysynkt eliminates multiple support contracts, reducing the cost of ownership.
To learn more about Sysynkt, contact one of our sales team to arrange a call for further information.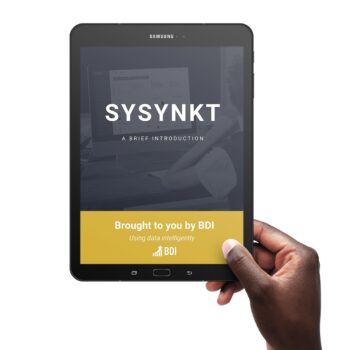 Download your free eBook: Sysynkt - A Brief Introduction
Find out more about Sysynkt's features and learn how you can revolutionise your BI strategy today.
Ready to start?
Our team of data intelligence experts are ready and waiting to work with your organisation