Data Analysis & Reporting
Through using BDI's Data Analysis & Reporting service, we can help you unlock the hidden power of your data.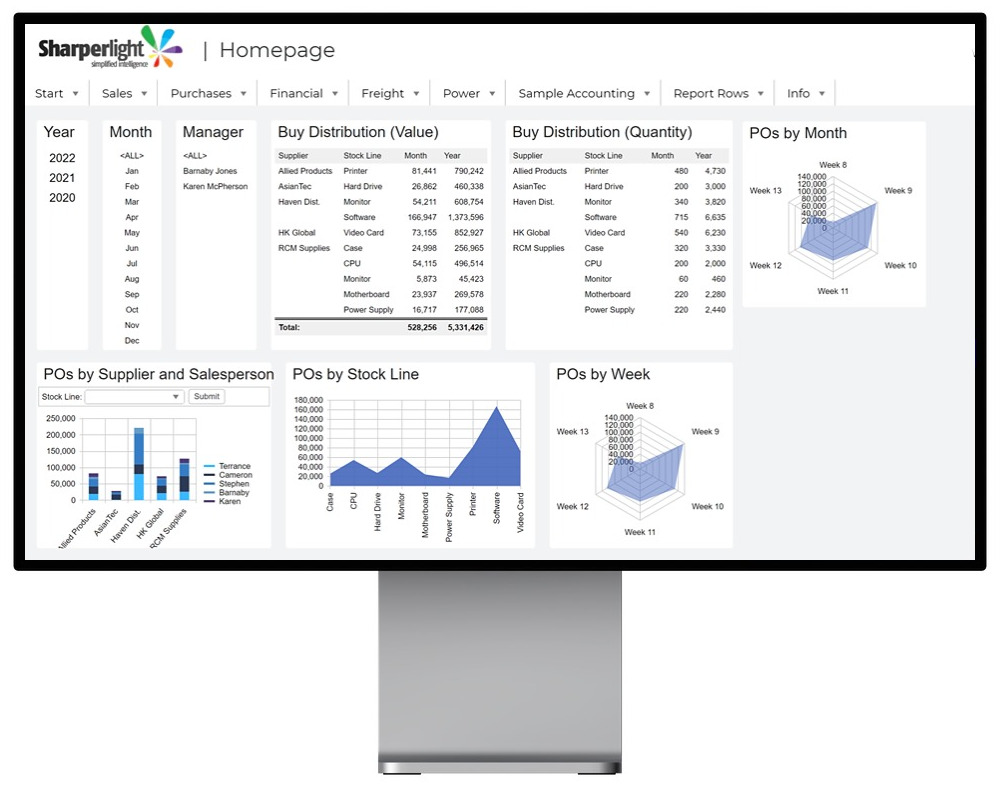 Customisable approaches to data analysis
BDI's data analysis and reporting service helps your organisation optimise your available data. We find that all organisations have an ever-increasing amount of data available which is often underutilised. This data is also often stored in inaccurate spreadsheets.
We take a benefit and objective-led approach to identify your organisation's available data. As a result, BDI works with your organisation to make use of this data by focusing on delivering speedy and cost-effective benefits to your organisation.
All our Excel and Web reporting packs are securely delivered, including two-factor authentication. Whether its Sharperlight or Sysynkt, we provide excellent support for your organisation.
Data analysis outcomes for your organisation
Modern reporting incorporates dashboards that display short and long-term information about your business. These can show overall performance and trends, as well as highlighting items that need immediate action.
We provide solutions with trend analysis reporting, so you can identify issues before they become problems. With this in mind, this reporting works alongside our budgeting and forecasting services to model 'what if' scenarios for your business.
Employees in modern businesses need access to information when they're out of office. That's why our projects include deliverables accessible across any internet-connected device.
Functional modules to improve your data analysis
BDI has developed a suite of traditional financial reports and modules which fit seamlessly around your existing SunSystems solution. All our reports can be deployed within traditional Excel spreadsheets through the Sharperlight Add-in. We also specialise in delivering remote reporting using existing browser tools.
Furthermore, our partnership with Sysynkt means you can access your data analysis from any internet-connected device thanks to its responsive web design. Easily access your organisation's spending and budgets from anywhere.
The data analysis & reporting process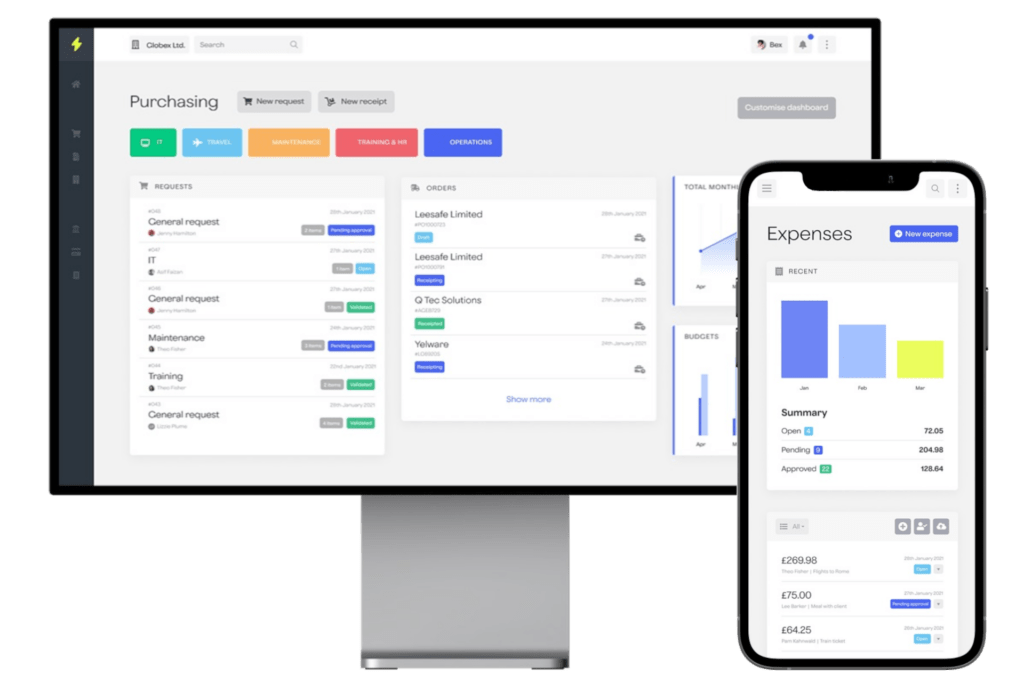 Streamlined data analysis with Sysynkt
Sysynkt leverages a range of modern technology to enhance the data analysis process. API connections with other software such as SalesForce and HubSpot to pull analysis in to one centralised location.
Google AI invoice processing also reduces team admin time, automatically parsing documents and matching invoices against existing purchase orders.
Gain clear insight into your oranisation's important financial data from one simple software solution, through Sysynkt.